In metropolitan cities such as Mumbai and Bengaluru, apartments are becoming increasingly compact to meet the needs of the growing population. While living in flats has many benefits, such as cost savings and less maintenance, frequent storage issues can be bothersome. With no separate storage room available, you must stuff everything in the cupboards and bed storage, which we all know is never enough.
Hence, many people have begun entrusting their belongings with temporary or self-storage companies, such as Space Valet. It is a relatively novel yet effective solution, especially for urban dwellers!
Firstly, what is temporary storage, and when would you need it?
Simply put, think of it as renting extra space for a specific time to store your possessions. People popularly use it to free up space in their apartments. But you may also benefit from temporary storage units during renovation, shifting to another flat or city, or even Diwali cleaning!
There are various types of temporary storage solutions available to suit different requirements. You can practically store anything you want—furniture, appliances, luggage sets, sports equipment, baby belongings, seasonal and festive clothing, books, valuable artworks, and documents.
What are the advantages of temporary storage units?
The best temporary storage of household goods offers many notable benefits, making it a practical and likable solution for people. Self-storage companies like Space Valet are known for prioritizing safety, convenience, and optimal facilities. Here are a few highlights of high-quality storage facilities:
Private lockable units: Only you have exclusive access to your rented storage space.
24×7 security and surveillance: CCTV cameras and professional security services in the temporary storage ensure protection against theft and crime.
Biometric access control system: Access to the facilities is restricted to authorized personnel. Plus, the employed staff closely monitor all visitors to ensure the safety of your belongings.
Insurance: The storage units are insured, so know your items are protected.
State-of-the-art fire detection systems: The advanced fire detection systems promptly respond to potential fire hazards.
Ideal environmental conditions: The climate-controlled temporary storage units are designed to safeguard furniture, photographs, sculptures, and other valuable items.
Flood-proof and heat-insulated: The weather-resistant temporary storage units are built to withstand extreme conditions, including heat, cold, and floods throughout the year.
Clean and maintained facilities: The cleaning professionals regularly clean to keep the storage units free from dust and infestation.
Proximity: The facilities are conveniently located for easy access.
Month-to-month billing: A simple monthly billing system eliminates the need to submit a hefty security deposit. You can cancel your subscription and retrieve your goods whenever you want.
No lock-in period: Flexible long-term and short-term storage options allow you to store your goods for however long.
Delivery and pick-up services: Shifting goods to and from the temporary storage units is the company's responsibility.
Inventory management: The online customer portal lets you view what's in your unit, saving you from the hassle of keeping lengthy records in your notebook or Excel sheets. You can even call for a specific item whenever needed.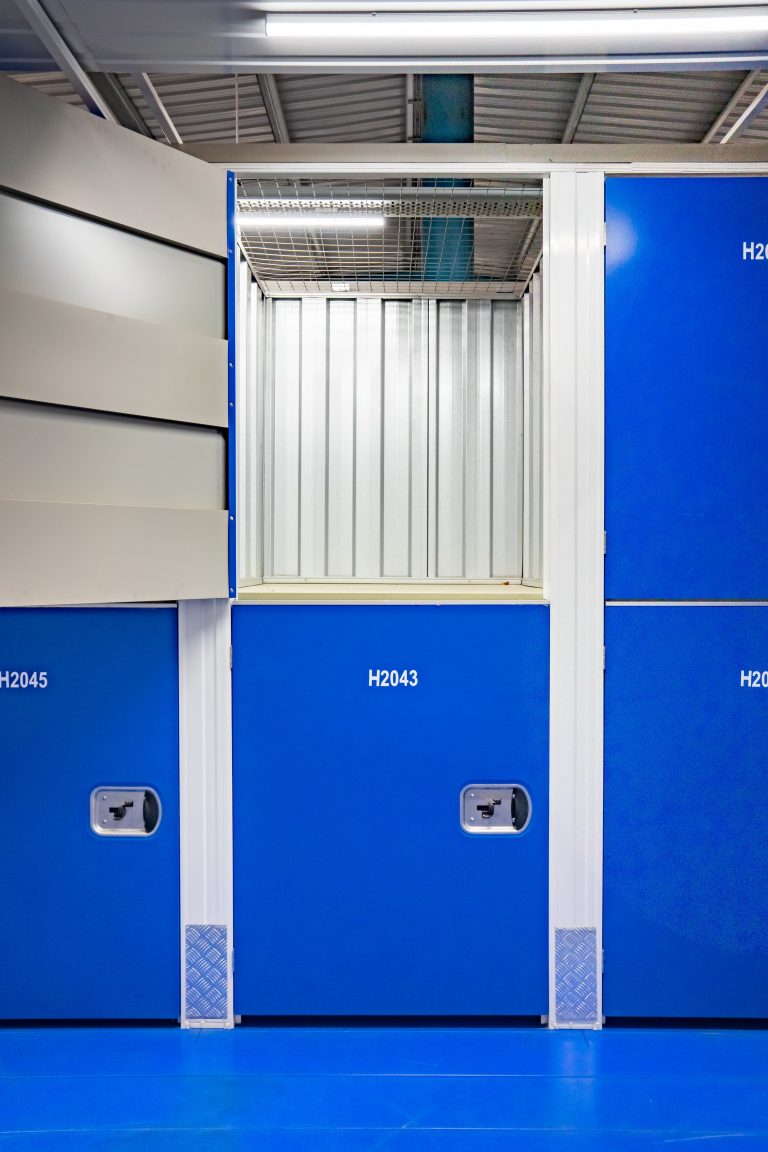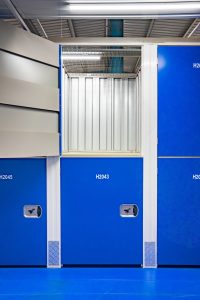 Find the best temporary storage solutions near you.
If you want long-term or short-term storage options, you can trust your household goods with Space Valet! We have years of experience offering top-notch self-storage services that have rendered several happy customers. Besides ensuring all the benefits mentioned earlier, our plans are affordable, starting at only ₹299/month. Contact us today to book your private storage unit!
How do temporary storage services work?
With Space Valet, temporary storage of household goods is pretty straightforward. Here are the simple steps involved:
Reserve the right-sized private storage unit. You can also order our storage boxes.
Hand over your goods to our trusted moving and packing partners, who will move them from your doorstep to your chosen unit.
Call us if you need any item from your storage, and we'll deliver it back to you!