In this day and age, when setting up an online store is relatively streamlined, from young graduates to mothers, everyone is taking on the flourishing field of entrepreneurship. But having mind-blowing business ideas is the first and the most easy step. For running and growing it successfully, many aspects are involved—the most crucial being effective inventory management. After all, everyone's goal is customer satisfaction, which is possible through timely order fulfillment and accurate stock availability.
As you expand your business, renting a warehouse for stocking your raw materials and products will take a massive hit on your overhead costs. That's why you need business storage services, a relatively new yet successful concept for e-commerce companies.
Space Valet is a popular service offering business storage solutions for every kind of firm, whether you are an established, large corporation, or a new, small startup. Keep reading to learn more about streamlining your inventory and workspace management!
What are the types of business storage units for rent?
Private storage units:
These lockable commercial storage spaces for rent are available in various sizes. They are internationally designed structures that are strong and durable, ensuring the safety and security of your goods at all times. Available at affordable warehouse storage space cost, it is an ideal solution for storing finished goods ready for sale, raw materials used in your production process, and returned or damaged goods. You can also use it for temporarily storing your workspace furniture and equipment if you are downsizing, renovating, or shifting to a new office.
The box:
If you feel a large commercial storage unit is not for you, consider using our tamper-proof sealable boxes. You can order as many boxes as you want, pack your items, store them with us, and call them back whenever you need. More minor things like office documents, branding and marketing collaterals, and giveaway goodies are perfect for box storage.
Flexi space:
This type of business storage allows you to store your goods within designated areas in a vast common space. While you cannot lock the unit, 24-hour security, CCTV surveillance, and biometric technology ensure your goods remain safe from outsider visitors, theft, or other threats.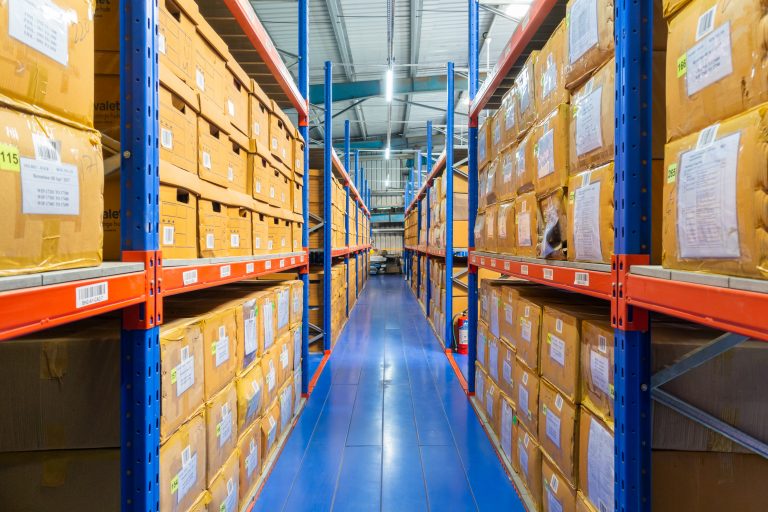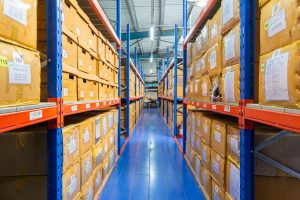 Why choose business storage units for rent?
Apart from the guaranteed safety and security of your valuable goods, there are various reasons why our small or large commercial storage units may be beneficial for your company:
No storage restrictions:
We maintain ideal environmental conditions in our business storage warehouse, so you can store anything you wish, whether bulky, delicate, or valuable, without worry. Your goods are protected against extreme weather conditions, water leakage, fire mishaps, and pests.
Order fulfillment:
We can manage your B2B and B2C orders, streamlining your deliveries and reducing transportation costs.
No lock-in period:
You can store your goods with us for as long as you wish to and order them back whenever you want using our pickup and delivery services.
Reasonable costs:
Our warehouse storage space cost is way more economical, with an easy month-to-month billing system starting at ₹ 299 / month.

Discover commercial storage space for rent near you.
Space Valet is at your service if you require inventory management solutions in Mumbai or Bangalore! We will happily answer your queries and help you understand which business storage plan best suits your requirements. Call us for a free survey now and secure your storage!