As our lives get hectic and living spaces become more cluttered, finding enough space for household storage can be difficult. Whether moving, restructuring, or decluttering, household storage solutions could offer extra room to keep your possessions secure and well-organized. However, deciding where to begin may be tricky. Therefore, continue reading to learn about various storage ideas for household items, like furniture, electronics, personal items, & more.
Assess Your Storage Needs
Before beginning your search for a household storage facility, list your storage items. Consider the item type (e.g., furniture, appliances, personal belongings boxes), storage period (short-term or long-term), and the facilities' climate conditions.
Based on the list, a storage facility, such as Space Valet, evaluates your requirements, conducts a survey, recommends the best storage options, and shares the best quote for your possessions.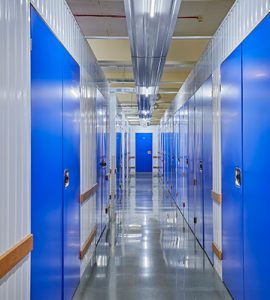 Understand the Types and Sizes of Storage Units
A household storage facility offers various shapes and sizes of units — self-storage solutions, climate-controlled units, box containers, mobile storage units, etc., each with its pros and cons. Based on your goods, you must assess the storage type you need.
Self-storage solutions are traditional private spaces with doors. In contrast, climate-controlled spaces have temperature and humidity control, making them perfect for delicate or valuable items. Box storage is a small movable unit, whereas warehouse storage is a big facility that can hold the contents of an entire house.
A decent rule of thumb is to select a household storage unit slightly bigger than what you expect to use for future storage needs.
Estimate Your Budget and Compare Pricing

Location, unit size, and amenities can all affect household storage facility costs. Setting a budget and evaluating rates are necessary steps. So, perform your research and list your top five household goods storage options.

Look for reasonably priced storage facilities that don't charge late fees, insurance premiums, administrative fees, or long-term contracts. Then, compare the options to find units that fit your budget and move on to evaluate other important factors.

Choose Convenience—Pick-up & Drop Option
Once you've narrowed your household goods storage options, it's essential to consider additional convenience factors. A few household storage solutions' features you can consider are a pick-up & drop facility, operating hours, monthly billing cycle, no lock-in period, etc.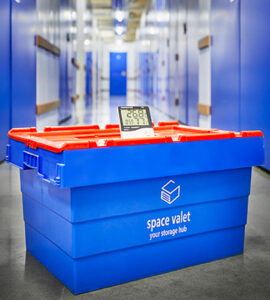 Space Valet, a flexible storage solution in Mumbai, offers all of the above and a free pick-up & drop facility for your belongings. All you have to do is—update the team, and your belongings will be picked up & dropped off at your preferred location—saving you time & effort.
Check Amenities and Prioritize Security Features
When storing your household possessions, security should come first. Look for a household storage facility with strong security measures to safeguard your valuables from theft, vandalism, and damage.
Some security features and amenities to look for include 24/7 security surveillance, on-site management, biometric access control, fire protection, insurance, well-lit and clean spaces, climate control, pest control measures, etc.
Understand the Contract and Flexibility
When renting household storage solutions, it's critical to comprehend the contract details and the flexibility the storage facility provides. Examine the contract in detail, including rental rates, payment options, extra charges or penalties, and regulations for renewal and cancellation. Pay close attention to the contract's duration. Choose a household storage facility with flexible leasing periods, such as month-to-month options, for maximum flexibility.
Check Reviews and Ask for Referrals
Before finalizing a household goods storage unit, check its reputation and read reviews on Google to see what past customers have to say. In addition, you may look into their customer service options and get recommendations from friends or relatives.
Look for complaints or negative comments, and consider the facility's response. A trustworthy household storage unit will have good ratings and respond effectively to negative criticism.
Which is the Best Household Storage Facility?
Ultimately, selecting the best household goods storage solution depends on your needs, location, budget, amenities, security features, contract terms, etc. So, if you are searching for flexible and safe household goods storage options, Space Valet is just the right place!